Just like last year, Lorena Wiebes got to celebrate again in Schoten. The Dutch rider started at quite a distance and sprinted convincingly to the win in the Scheldeprijs. She won ahead of Consonni and Barbieri.
At 11.30 am the peloton starts at Churchilllaan in Schoten for a 138 km race. Just like in their first edition, the women have to deal with strong winds and some rain this year.
With about 86km to go, Amitage (IBCT), Smith (EF Education -TIBCO-SVB) and Boilard (St Michel - Auber 93) choose to attack. The three get away from the peloton and build up a lead of about two minutes. French rider Amandine Fouquenet (Arkéa Pro Cycling Team) counterattacks, but due to the control of the peloton she can't make it very far. At the first passage on the cobblestones of the Broekstraat Fouquenet is caught.
(continue reading below the picture)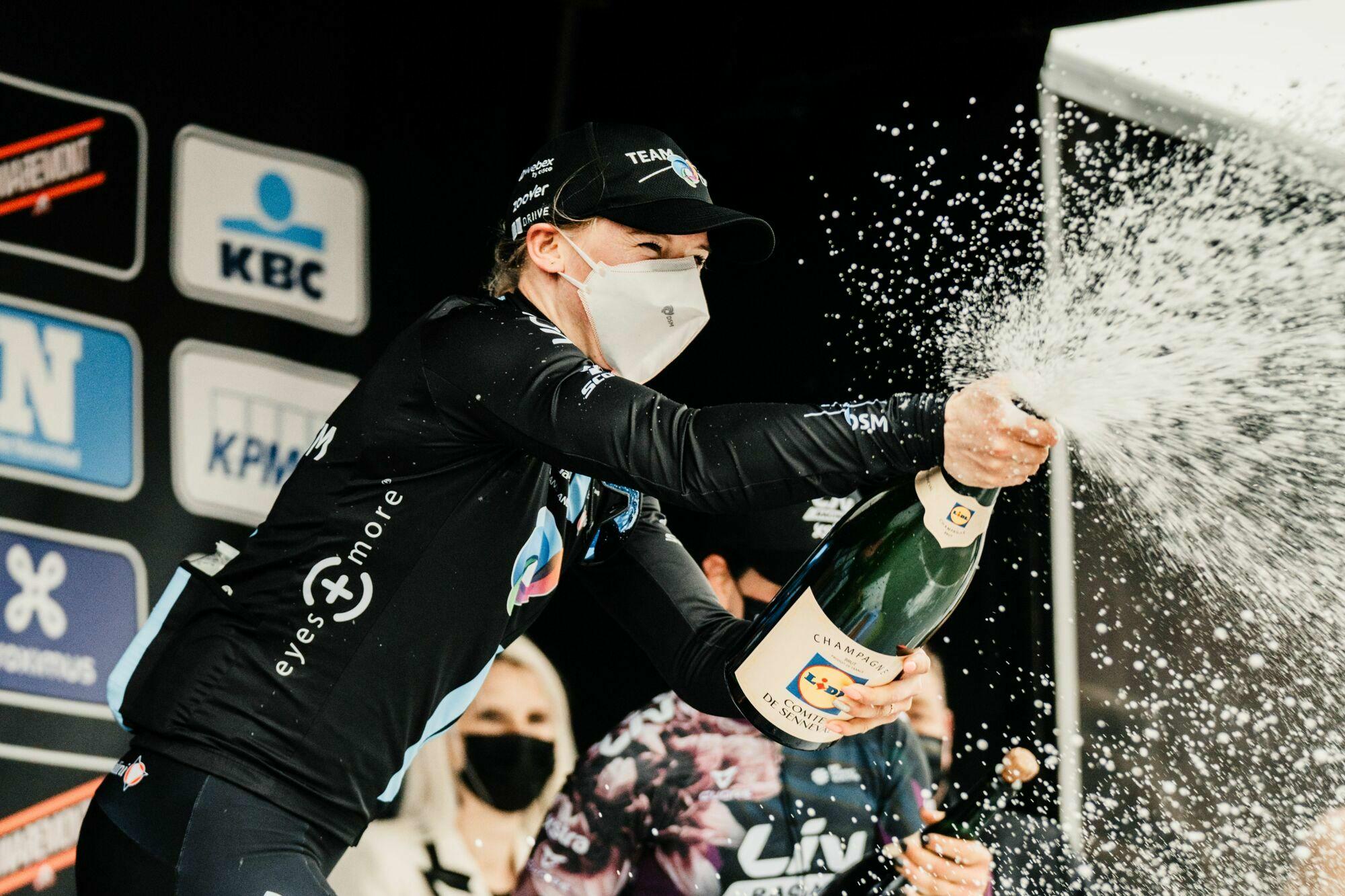 At the front, the trio held on, but their lead dwindled to 30 seconds. A new counterattack from the peloton is yet to come. Team DSM wants to go to the finish as a group again and sets the pace in the pack to keep the race in control. With 31km to go Le Deunff (Arkéa Pro Cycling Team) tries her luck, but her attack does not go far. A sprint seems inevitable. At the front Smith tries her luck with an ultimate acceleration at the last passage on Broekstraat. With 8km to go she tries to go solo, but the peloton closes in second by second.
There is another sprint on Churchilllaan and last year's winner is the favourite. Wiebes starts her sprint early in Schoten and accelerates dominantly to her second consecutive victory in Schoten. The Dutch rider beats Consonni and Barbieri to win the second edition of the Scheldeprijs.