Women Elite history
1.
Lorena Wiebes
2.
Chiara Consonni
3.
Rachele Barbieri
4.
Georgia Baker
5.
Barbara Guarishi
6.
Chloe Hosking
7.
Julie De Wilde
8.
Letitzia Borghesi
9.
Anna Trevisi
10.
Charlotte Kool
Results 2022
As with their very first edition, the weather gods were not particularly kind to the women at the start in Schoten. It was especially the rain and the wind that made the race, since there were not many attacks. It soon became clear that the second edition would again end in a bunch sprint. Just as the year before, it was the Dutch rider Wiebes who sprinted convincingly to victory. She finished ahead of Consonni and Barbieri.
1.
Lorena Wiebes
2.
Chiara Consonni
3.
Rachele Barbieri
1.
Lorena Wiebes
2.
Emma Cecilie Norsgaard
3.
Elisa Balsamo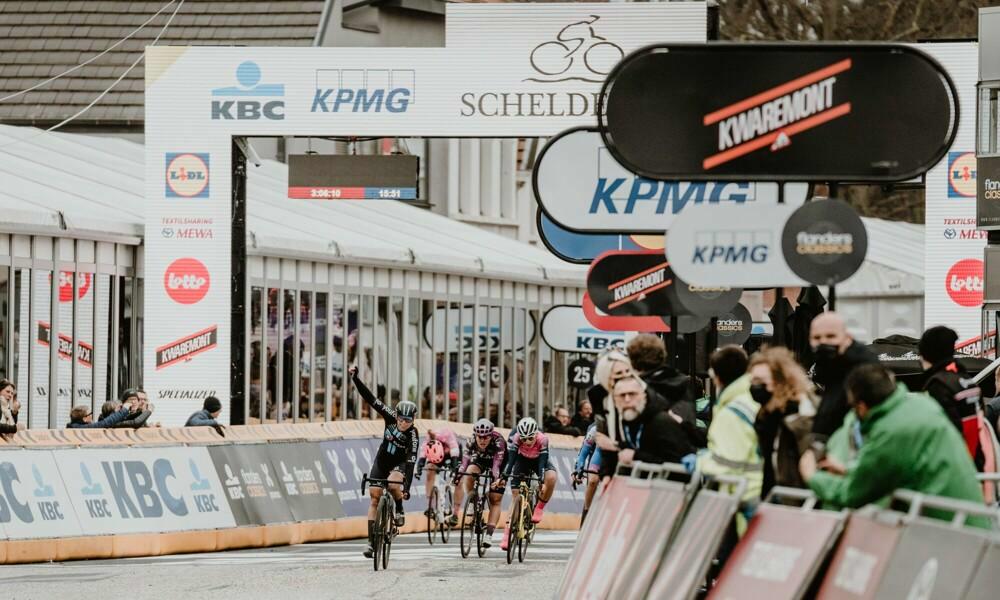 Record holder
In 2021, the women rode their very first edition of the Scheldeprijs. The fast Lorena Wiebes became the first winner in the history of the sprint classic. In 2021, she was the fastest in the bunch sprint in front of Norsgaard and Balsamo. The following year, it was once again the Dutch sprinter who took first prize. This time she was faster than the Italian riders Consonni and Barbieri.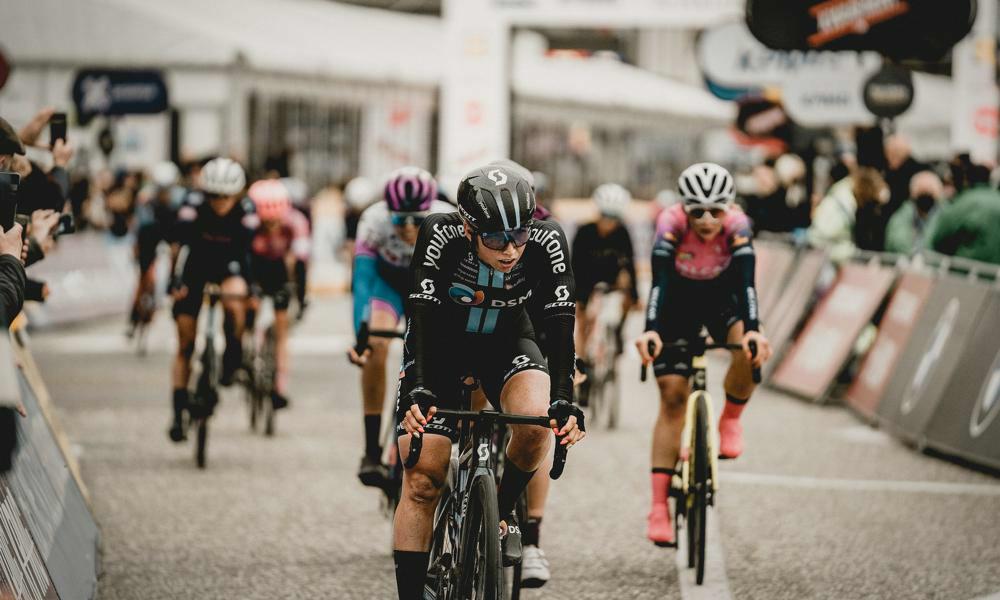 Our heroes
Grown up after 114 years
Finally! As the last of six spring classics of Flanders Classics, the Scheldeprijs got its very first women's edition this season. This women's race is a valuable addition to the organization. Calendar problems postponed the birth of the female edition to 2021. Because of the organisation of the first Paris-Roubaix for women, the Dutch stage race, Healthy Ageing Tour, was moved to early March, clearing the way for a fully-fledged Scheldeprijs for women. After barely one edition, the ladies are now indispensable and the Scheldeprijs, after 114 years, is all grown up now!