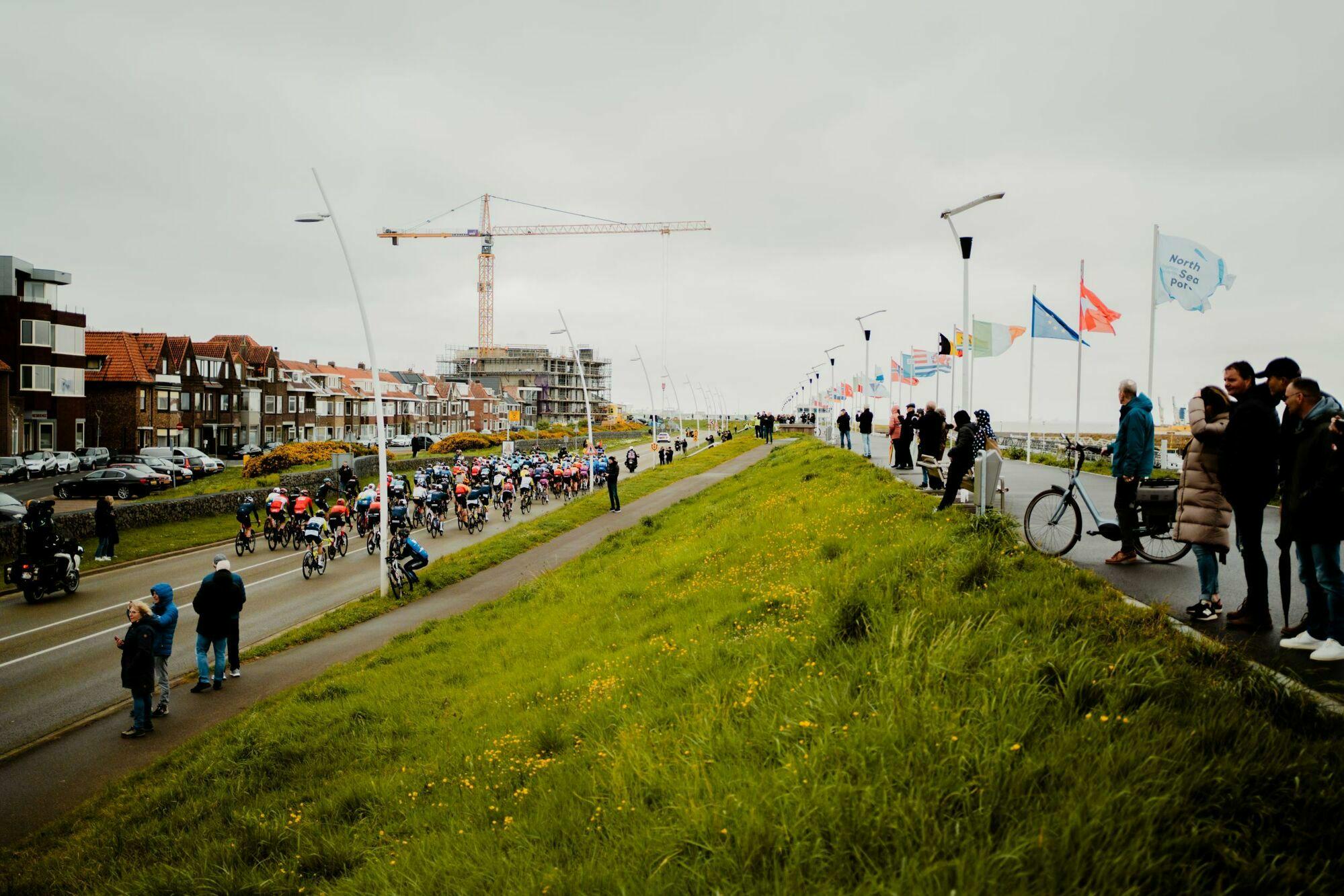 Municipality of Terneuzen celebrates anniversary edition of Scheldeprijs with free cycling café
Municipality of Terneuzen celebrates anniversary edition of Scheldeprijs with free cycling café
On Wednesday 5 April, Scheldeprijs Men Elite will start in Terneuzen for the fifth time. To celebrate that anniversary, the municipality of Terneuzen, in cooperation with Leve de Koers, Scheldetheater, Flanders Classics and Schotense Wielerclub, is organising a cycling café on Monday 3 April in Scheldetheater.
Four cycling experts, José De Cauwer, Brian van Goethem, Tomas Van Den Spiegel and Marcel Kittel, look ahead to the 111th edition of Scheldeprijs during this evening. In a relaxed setting, the guests will engage in conversation with host Frits Bakker. The cycling café starts at 19:30 and lasts until 22:00, walk-in from 19:00. Tickets are free and can be bought as from Tuesday 14 March at 9:00 on www.scheldetheater.nl.
José De Cauwer is a former Belgian professional cyclist. He is a commentator for Sporza and renowned for his factual knowledge of all major grand tours and cycling classics.
Terneuzen resident Brian van Goethem was part of the pro peloton for many years. He was nicknamed 'Breakaway Brian' as he was often part of long breakaways, for example during the 2019 Scheldeprijs.
Tomas Van Den Spiegel is the CEO of Flanders Classics. In the past, the 2.14m tall Belgian was a successful professional basketball player. He played at several European top clubs. In 2012, he won the Belgian television programme De Slimste Mens ter Wereld.
Marcel Kittel is a former German professional cyclist. The top sprinter's list of honours includes several Tour de France stages. In addition, he is the Scheldeprijs record holder. The German won the classic no less than five times.