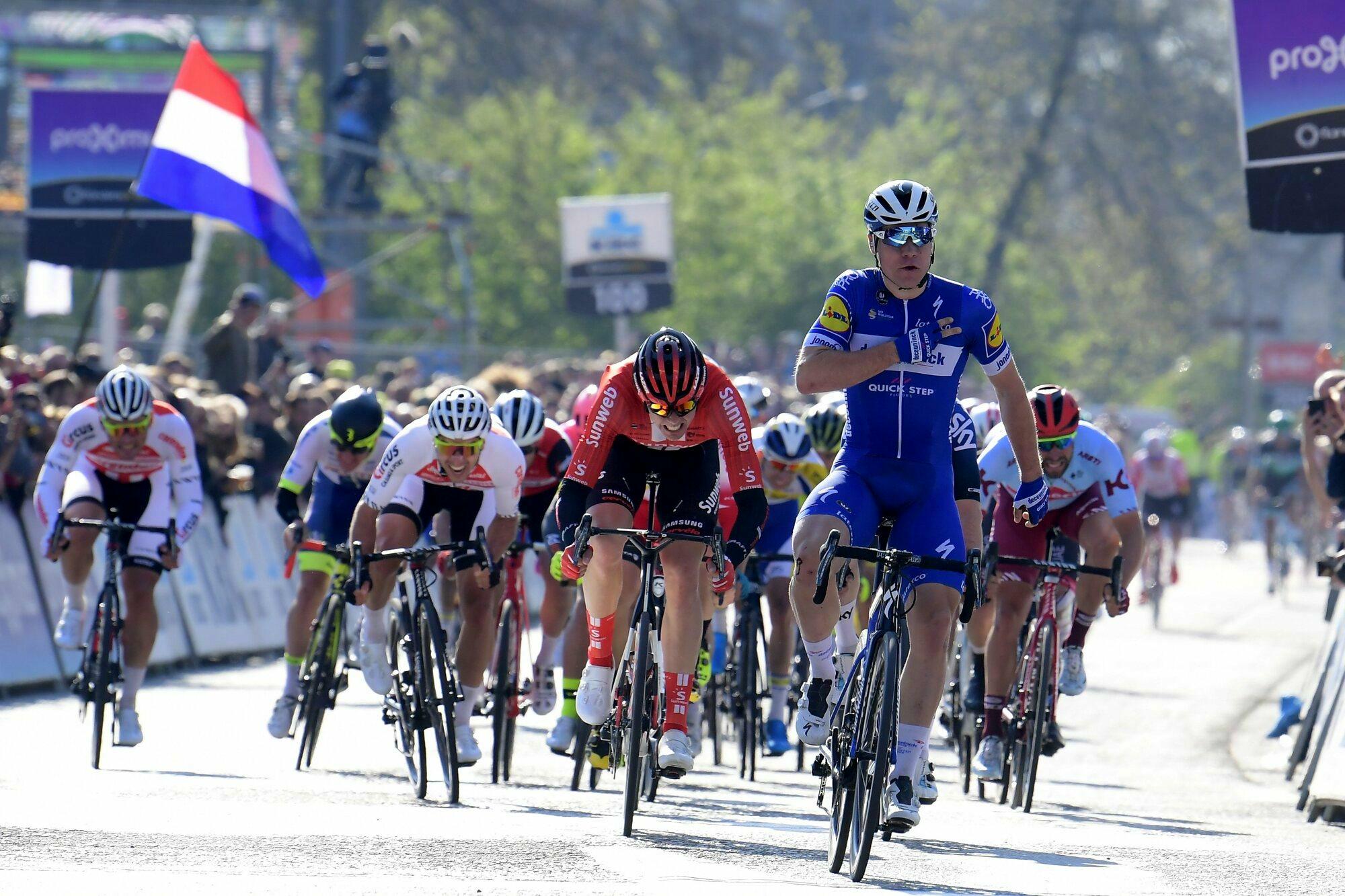 Jakobsen beyond reach for the second year in a row
Jakobsen beyond reach for the second year in a row
Dutchman Fabio Jakobsen (Deceuninck - Quick-Step) was again untouchable in Schoten for the second year in a row. He won the mass sprint, beating the German Maximilian Walscheid (Team Sunweb) and the Briton Christopher Lawless (Team Sky).
For the second time, the Scheldeprijs kicked off from Terneuzen in the Netherlands. During the team presentation in the morning, it immediately became clear that the wind would have a major impact on the race. As expected then, a number of riders were blown off track during the initial hours of the race.
The first attack took place after less than 10 kilometres of racing, when Kenneth Vanbilsen and Tom Wirtgen pulled away. Behind them, the pack split up into three different groups, each of which then split again. In the vicinity of Goes and Yerseke, a change of leader took place at the front: Local boys Brian van Goethem and Dries De Bondt took over from Wirtgen and Vanbilsen.
Shortly thereafter, fast racers Fabio Jakobsen, Alvaro Hodeg and German champion Pascal Ackermann were beaten back after a fall, while 5-time winner Marcel Kittel got in trouble and at the back the first group lagged a stretch behind. Ackermann and Jakobsen were able to quickly get back at the front, but Jakobsen had a double breakdown due to mechanical problems. He continued the chase solo, with quite a bit of success.
(continue reading below the picture)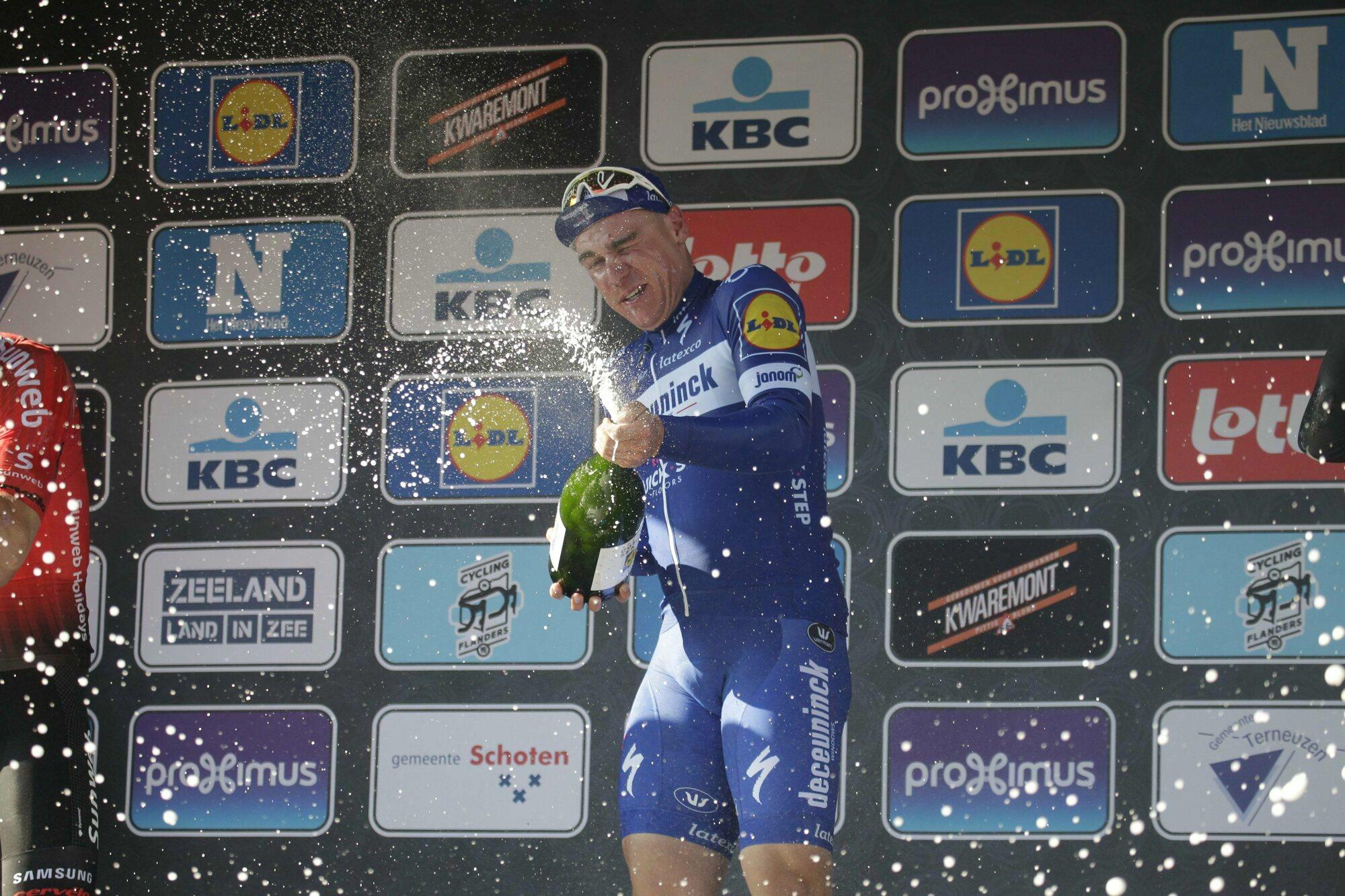 When Van Goethem and De Bondt were caught up with after an hour in the lead, Kenneth Vanbilsen saw an opportunity once again. He went solo, but De Bondt also wanted to be in the spotlight that day and accelerated to catch up with the escapee. Behind them, the fragmented pack melded together again. Hodeg and Kittel, among others, were able to breathe a sigh of relief.
Vanbilsen and De Bondt were enveloped by the pack in the first of two local circuits in Schoten. With another 10 kilometres to go, Edvald Boasson Hagen showed his stuff on the cobblestones of the Broekstraat, but his attack ran out of steam 3 kilometres from the finish line. A mass sprint appeared inevitable. Dutchman Fabio Jakobsen (Deceuninck-Quick Step) was clearly the strongest rider for the second year running. The German Maximilian Walscheid and the Briton Christopher Lawless (who was also third last year) also used their fast legs in Schoten.